The Drake Toll Show is a dynamic and engaging radio program that has captured the hearts of sports enthusiasts across the nation. Hosted by the charismatic Drake Toll and hilarious Cameron Stuart, this daily two-hour show airs on ESPN Central Texas from 12-2 p.m. CT, bringing listeners an exciting blend of sports commentary, analysis, and lively banter.
ESPN 1660 serves as the radio home for this highly acclaimed show, but it also has a strong online presence, streaming live on YouTube. This digital accessibility has allowed The Drake Toll Show to connect with a broader audience, transcending geographical boundaries.
What sets this show apart is the chemistry between Drake Toll and Cameron Stuart. Their on-air camaraderie is infectious, creating an atmosphere that makes listeners feel like they're part of the conversation. Whether they're dissecting the latest sports news, interviewing athletes and experts, or engaging with their dedicated fanbase, their passion shines through.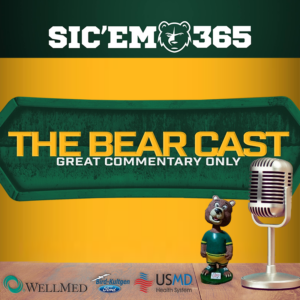 A weekly inside look at Baylor Athletics with Craig Smoak and Grayson Grundhoefer.
Listen Now →